AWC Dynamic (In-Motion) Axle Weighbridge
Application

The AWC Dynamic (In-Motion) Axle Weighbridge is designed to be an economical and convenient solution for measuring the weight of moving trucks.
The AWC JUMBO Dynamic (In-Motion) Axle Weighbridge is a system consisting of individual weighing platforms which measure the load on each wheel of a dumper truck dynamically or statically. Its modular design enables any possible truck axle configuration or model of mining dumper truck.

A large external LED display is available for quick and easy viewing of the weights. A traffic light can be used with the large display to tell the driver when to move on and off the weighbridge.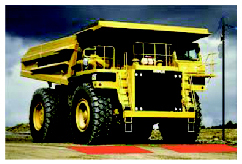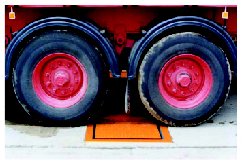 Main Features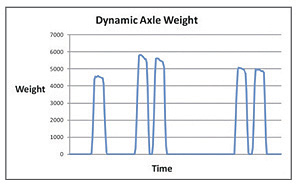 Capacities up to 200T.
Simple operation.
Save time by weighing vehicles on the move.
High-quality load cells IP 68.
Sturdy steel construction.
Dynamic and static operation selectable by user.
Automatic addition of all axle loads.
Suitable for all vehicle types with different numbers of axles.
One weighing platform of size 3 M X 0.75 M or two weighing platforms of size 1.2 M X 0.8 M or 3 M X 2.4 M.
Dynamic ( in motion ) weighing.
Travel speed up to 5 km / hr.
Weighing up to 24 tons per axle. Accuracy in dynamic weighing +/- 1% of FSR.
Under and over load selectable by user with alarm facility.
ARM CPU system with high arithmetic speed.
24-bit high-precision and high-speed sigma-delta conversion module with 130,000 internal code [AD value] used and 200 Hz sampling frequency.
EMC design with high anti-jamming capability, suitable for industrial environment.
Menu & shortcut mode operation with key tone.
Auto-locking, key-locking, key-unlocking, digital setting , calibration and I/O testing functions.
1 optional and definable analog signal output (4-20 mA ).
3 normally open switch inputs [DI] and 5 normally open relay switch outputs [DO].
Support industry configuration software.
The historical axle weighing records can be queried and printed.
The present axle weighing record can be printed automatically and manually.
2 optional communication ports for linking to PC/PLC, remote display and operation terminal, serial printer, wireless module, etc.
Special filtering algorithm for ensuring weighing stability and accuracy when there is strong vibration on the load receptor, and rapid response capability when the weight signal changes.
With the multitasking mode, the weighing and control process will not be interrupted by parameter setting and the other operations.
Once the internal temperature exceeds 45°C, the cooling fan of weighing controller will work automatically to avoid overheating under the high ambient temperature.
Optional RFID reader with Tags and traffic lights.