Ladle Transfer Car Weighing System
Application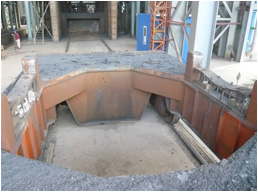 The Ladle Transfer Car Weighing System weighs ladles, pots and scrap buckets. The systems are designed to fit existing or new cars with weigh modules containing DWB double – ended shear beam load cells . The load cells are installed between the base structure and the weighbridge, without need for modifications of the ladle supporting geometry. The load cells and teflon cables are designed to with stand temperatures of over 250ºc.
Specifications
Floating load cell bearing assemblies.
Double – ended shear beam load cells .
Digital weight instrument .
250ºC load cells.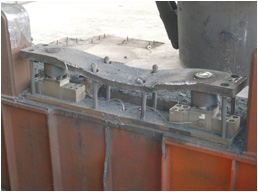 Benefits
Simple installation – No double frame needed .
Suitable for very harsh environments.


Maintenance free – No additional bumpers or lift off protection .
Precise determination of hot metal output .
Reduce spillage during the filling and pouring process.
High resistance to the influence of temperature .
High accuracy .
Easy commissioning .
Options
Wireless large display model GA 100.
Wireless data transfer to control room with integration with plant level software.